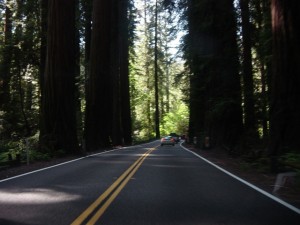 I remember a small group prayer meeting when a couple of young men asked for prayer. They felt disheartened and it was easy to see that they were anxious about their financial and automobile needs being met (this was the topic of their prayer request). At that time the Lord said to me: they do not know they are sons. They do not believe there is no separation between them and Me. I am so close to them that they can lean against Me for support.
There is a gap in our thinking, in our perception of reality. We ask the question, "How close is God?" I don't feel Him. I don't see Him. He seems invisible. (Let's be honest.)
He seems invisible because our natural selves can't see Him. If we allow Him to re-condition our eyes, to be able to perceive the truth of His nature and the feelings of His ever-present nearness, we will discover that He is always there. We just couldn't see. We were blind.
*God, You have always arranged for people to love You and to be ever-so-close to You. You move mountains to be intertwined with us.* Father God and Jesus had a last-minute conversation about this deepest desire. We peer into the discussion in John 17:24, "Father, I desire that they also whom You gave Me may be with Me where I am, that they may behold [participate in] My glory which You have given Me."
Beloved Jesus is our Touchable God. He came to earth. And now lives with us every day, every hour. He lives inside of us too, as believers. This is the ultimate "intertwining." The big God is always present! The big, powerful God who is always on our side is surely intent upon displaying how big He actually is. *Big* means giant, immense, vast, colossal. Help me believe!
The eternal story of the big God living inside of me is MY story. I can rest in my story. And develop trust in His immensity. Colossal love.
© Sharon Gonzales. August 10, 2015.
SUBSCRIBE to this blog and receive notifications of new posts by email: lifeas1.com/fire-starters
www.lifeas1ru.com/больше-огня-блог
vk.com/public88228630