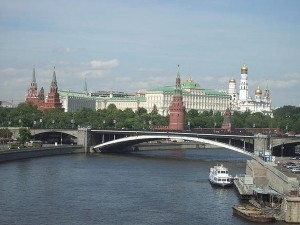 Russia is awakening. Awakening to God's love. To the love of the Bridegroom.
Jesus' hand is upon the heart of this nation, awakening her to His Word. God is opening Russia's heart. He is opening His Word to cause her to feed upon His love; she will know that He is love. His love is for her. Her eyes are fluttering open, to behold the nearness of Him. She is awakening to the delight of His desire for her.
Isaiah 52:1 tells us of Russia's destiny to gaze upon the beauty of God and to become like Him: "Awake, awake! Put on your strength Zion; put on your beautiful garments [your bridal gown]…"
Where is she at this time in history? Song of Solomon 1:2 is her story unfolding, at this very moment. "Let Him [Jesus] kiss me with the kisses of His Word. For His love is better than wine." The kisses of God's mouth are associated with the "words that proceed out of the mouth of God." Jesus said, "It is written, 'Man shall not live by bread alone, but by every word that proceeds from the mouth of God'" (Matt. 4:4).
© Sharon Gonzales. July 24, 2015.
SUBSCRIBE to this blog and receive notifications of new posts by email.
www.lifeas1ru.com/больше-огня-блог
vk.com/public88228630