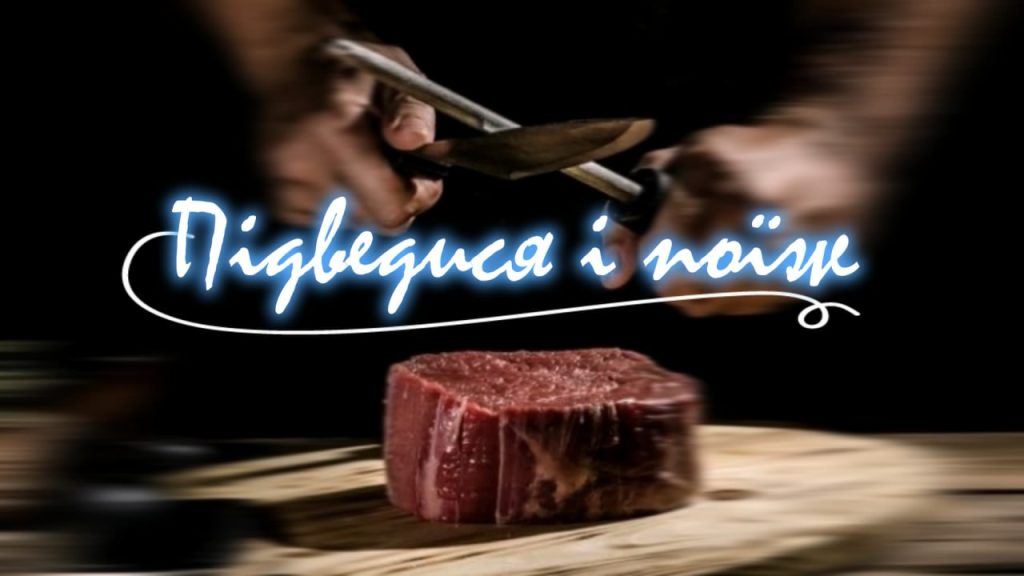 Leaders, we have prepared a table before you. By the direction of the Lord.
I said to the Lord regarding His leaders in Ukraine, "I don't see broken people but those needing strength by meat. Like soldiers on the frontline need meat."
The Lord replied, "I have meat for them." God feeds His leaders. 1 Kings 19:5-8, "Arise and eat… Arise and eat… Because the journey is too great for you."
Arise and Eat is for leaders in different areas, different levels — leaders who function inside the church setting, and outside the church setting, in society.
The series is based on a recent prophetic word for Ukraine, Prophetic Word for Ukraine and God's Josephs.
We invite you to share the series with other leaders you know. (Videos and resources are in Ukrainian language.) For complete series, get digital download here.
View invitation video.

View Session 1 – Leaders Need Meat. Воїни Потребують М'яса. Це сезон переходу. Ця трансформація включає в себе випробування, їжу від Господа, отримання "підвищення" і нового завдання місії.

View Session 2 – Army of Pioneers. Армія Першопрохідців. Господь готує армію першопроходців, армію передвісників. Україна – це народ-першопроходець. Що Господь Отець дає вам зараз, в цьому сезоні, згідно з тим, ким ви є, як Його першопроходець?

View Session 2 Homework – Домашнє Завдання. Вам знадобиться роздрукована копія PDF документу, ручка чи маркер, 1-2 аркуші чистого паперу.

View Session 3 – Father's School. Школа Отця. Яка сила сформувала характер Іосифа і зробила його здатним бути першопроходьцем для цілого народу? Як ця сила взаємодіє зараз із вами?

View Session 4 – Anointing That Breaks the Yoke. Помазання, Що Розбиває Ярмо. Ваша особиста скруха наливає у вас велику кількість густого єлею помазання що розбиває ярмо. Яке ярмо розбивається над вами? Що Господь вкладає в вас переливаючи це через край?

View Session 5 – Wisdom of the Father. Мудрість Отця. Україна це народ-син – народ-Іосиф – народ, чиє велике життєве послання на землі в тому, щоб являти одкровення Отця. Яким чином ви були живим відображенням Бога як Батька?
What is included? Five 20-minute video sessions, which includes impartations, prophecies, and practical revelations. Videos and resources are in Ukrainian language. Topics include:
It is a transition season. The transition includes testing, being fed by God, and receiving your next promotion and mission assignment. God is preparing an army of forerunners, an army of pioneers.
Ukraine is a forerunner nation. What is Father God giving to you, now, this season, regarding who you are as His forerunner?
What strong force formed Joseph's character and enabled him to be forerunner for an entire nation? How is this strong force interacting with you?
Ukraine is a son nation — a Joseph nation — a nation whose big life message is to express living revelation of Father. How have you been a living expression of God as Father?